There are many designers that I admire. One of my very favorites is David Carson, you can learn more about him here:
http://www.davidcarsondesign.com/
This is a quote that if your searching for a mantra this might just be it...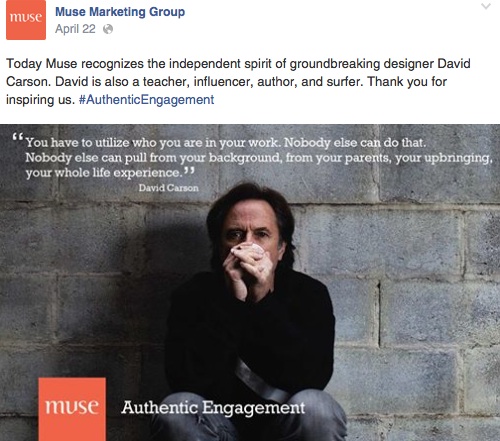 His work was ground breaking, he broke the rules in the name of creative expression... He is one of the most authentic humans I have ever studied... I hope one day to see him speak! I think that the reason I was and still am so smitten with his design aesthetic is that he creates design based on his beliefs and instinct...